City Tours
Assisi and the Trasimeno Lake
Tour summary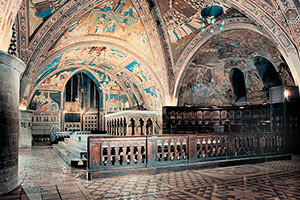 Umbria is a green and blooming land, which greets its visitors embracing them with mountains and small villages.
Assisi traces its origins back to the Romans' domain and has safeguarded an important artistic and historical heritage up to today. The town is also known as The Town of Peace and has been awarded World Heritage Site from the Unesco thanks to its close bond with Italy's patron saint, San Francesco from Assisi. The town clings to the slopes of a mountain and dominates the valley. Don't miss the Cathedrals and the archeological findings of its historic center, which make it a major cultural and religious pole in the area.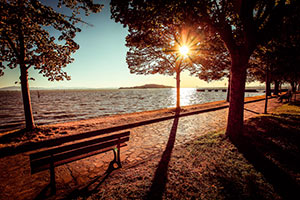 The Trasimeno lake is the biggest lake in Central Italy and it is surrounded by a dreamy landscape: woods, fields, hills and small towns. Have a relaxing and romantic walk along the shores glimpsing at its three islands, enjoy an unforgettable sight.
Tour sheet
Duration: 8h/9h
Lunch / Tasting:
not included
2-8
Itinerary details
Departure from your Hotel/Villa
Visit the town Assisi. See the world-famous Basilica of San Francesco
Enjoy some free time to explore the town and stop for lunch in a typical Restaurant in the town center (optional and upon reservation)
See the Basilica of Santa Maria degli Angeli
On the way back, enjoy a relaxing walk along the Trasimeno Lake shores
Return to your Hotel/Villa.