City Tours
Cortona and the Etruscans' Lands
Tour summary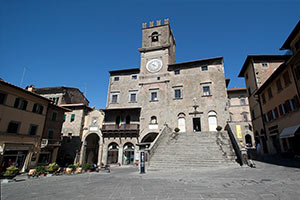 Discover the Etruscans' culture in Cortona, an ancient town, which during the centuries has seen thousands of battles and has become a symbol of evolution. In Cortona you will see two Etruscan tombs and a magnificent altar with refined decorations depicting battles between men and beasts, an unique example in its genre.
The history of Cortona started over 2700 years ago. The town passed from the Etruscans' to the Romans' domain, it kept flourishing during the Middle Ages and survived to this day, most beautiful than ever. Lately, it was in fact chosen as location for best selling books and movies such as Under the Tuscan Sun and La vita è bella.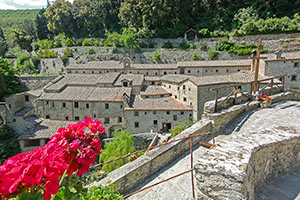 Since the Etruscans' times Cortona has been famous for its strategic location which let you easily reach the most important towns in Tuscany: Arezzo, Firenze e Siena and also the smaller centers, but not less beautiful and full of art and culture, such as Montepulciano, Pienza, San Gimignano, Assisi, Perugia and Orvieto.
The history of Cortona defined its close relationship with culture. It is not only an appreciated setting for important movies, but also the location for several international cultural events such as the famous international photography exhibition Cortona on the Move and hosts the important Museum of the Etruscan Culture Maec, Museo dell'Accademia Etrusca.
Tour sheet
Duration: 8h/9h
Lunch / Tasting:
not included
2-8
Itinerary details
Departure from your Hotel/Villa
Tour the Etruscan archaeological site - 7th - 8th century BC - just outside Cortona
Visit the Franciscan Hermitage of "Le Celle". Founded by San Francesco, Italy's patron saint, it is one of the most beautiful and spiritual places in Cortona
Arrive in Cortona and visit the town. If you wish, explore the Etruscan Museum MAEC
Stop for lunch in a typical Tuscan Restaurant in the town center (optional and upon prior reservation)
Enjoy some free time in the town for sightseeing or shopping.
Return to your Hotel/Villa