City Tours
Siena and San Gimignano
Tour summary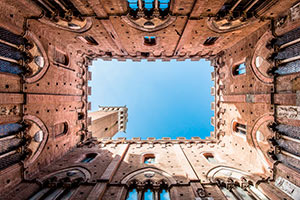 Would you like to enjoy an interesting and pleasant full day tour? This is it! Siena and San Gimignano are two unique towns of a rare beauty in the heart of Tuscany. Enjoy a comfortable tour of Siena, walk along the streets, the "contrade" (neighborhood districts) and across the squares of the center. Then travel to San Gimignano, the famous town of the towers, which you can glimpse at from the hills between Siena and Firenze.
Siena is known all over the world for its history and architecture. The uniformity in the patterns of its architecture makes it a still valid model of Medieval town. Get to know its medieval traditions such as the Palio, the "rowdy" tournament with horses and "contrade" which has been exciting the whole town and tourists for centuries.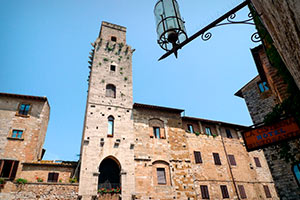 Let us drive you a bit further and visit San Gimignano, the famous town of the towers. Here you are in a Medieval jewel-town again; its major feature is to count the highest number of towers within the town center. Originally there were 72 towers, each of them built by a noble family, and 16 are still standing today to offer you the chance to climb and enjoy a dramatic view over the town and the nearby valleys.
Tour sheet
Duration: 8h/9h
Lunch / Tasting:
not included
2-8
Itinerary details
Departure from your Hotel/Villa
Visit the town Siena
Stop for lunch in a typical Tuscan Restaurant in the town center (optional and upon prior reservation)
Explore the town San Gimignano. Climb the steps up to the top of one of its towers for breathtaking views
Return to your Hotel/Villa.